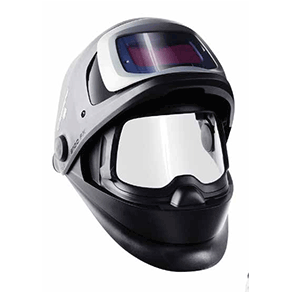 Speedglas 9100 FX , 9100 FX Air
Wider feld of view with flip-up front—a combination welding helmet and protective visor.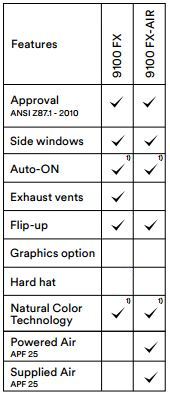 A quick lift of the front and you get a big, (approx. 8"x 4.25") clear view—excellent for precision grinding in low-light conditions.
And if you use the 9100 FX-Air model, the clear view from the curved visor lets you keep your respiratory protection in place at all times.