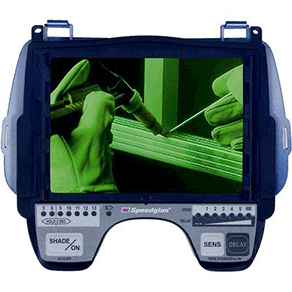 3M™ Speedglas™ Auto-Darkening Filter 9100XX
• 2.8 x 4.2 in. viewing area.
• Dark shades 5, 8, and 9 through 13.
• Any shade can be "locked-in".
• The tack welding comfort mode may help reduce eye fatigue resulting from the eye constantly adjusting to differing light levels during tack welding. Using an intermediate light state (shade 5).
• The delay function allows the welder to set the recovery delay of the welding flter from dark to light according to welding method and current.
• For all 3M™ Speedglas™ Welding Helmet Series 9100.