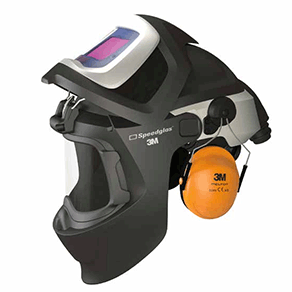 Speedglas 9100 MP, 9100 MP-Light

Have you tried multi-protection systems where some component seemed to clash with the other components?
That's why we built our 3M™ Speedglas™ Systems9100 MP (multi-protection) just for welders.
You can now work in a highly integrated,comfortable, protective envelope, with big, wide views as you weld, prep and grind.